Ken's Story - Get Tested on a Regular Basis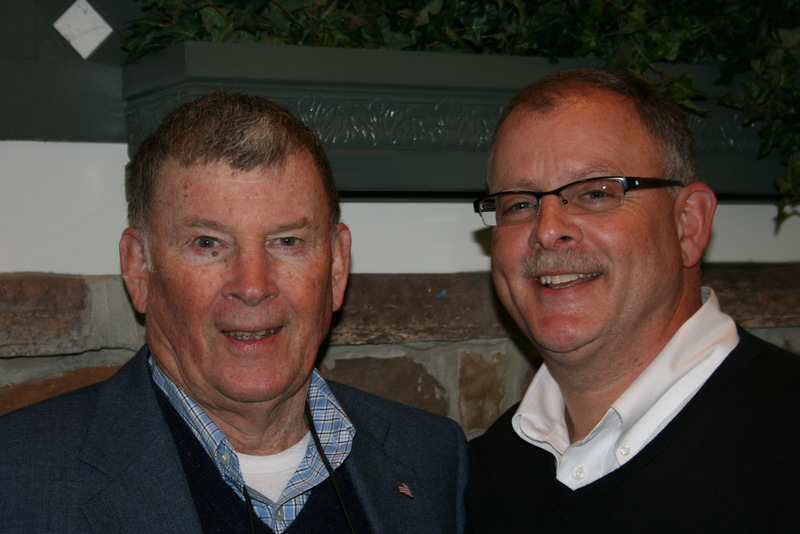 I was 35 when my dad was diagnosed with prostate cancer. His prognosis was dire. We shared a great many tears and said a great many prayers upon learning of the news. Equally unsettling was learning that this type of cancer had a hereditary trait and that my brother and I had a good chance of ending up with prostate cancer, as well.
After doing much research and learning that the survival rate for early detection was very high, I decided that I would have a yearly physical (with PSA screening) to be on the safe side. Each year for 13 years the same story - my cholesterol was bad but my PSA was good.
In that 14th year, my doctor sent a note saying my PSA had doubled, and although my PSA level was less than four; he recommended that I either come back and have it retested or consult a urologist. While I had no physical symptoms, I opted to consult the urologist, given my immediate family history.
The consultation led to a biopsy, which led to the earth-stopping diagnosis of prostate cancer at the age of 49. My wife and I were thankful that the course we followed led to early detection and the best opportunity for treatment and cure. Again, we gathered as much information as we could and spoke with as many people as we could to determine what my course of treatment would be.
My family and I were fortunate to have the sage advice and counsel of my father (now a 15-year cancer survivor); and in a wonderful ironic twist, we were counseled about treatment options and after care by CFC Founder and cancer survivor, John Nostrant (and his wife Gena), who also serves as mentor to our oldest son, a junior on the Varsity lacrosse team.
I eventually chose to have my prostate (and the cancer) removed surgically (Robotic Laparoscopic Prostatectomy) and through the strength of faith, family and friends, and early diagnosis; I am thrilled to say that I am 9 months cancer free.
If I could offer only one piece of advice, it would be simply to get checked on a regular basis. If detected early, the choices of treatment and odds of survival are significantly better than if you wait until the cancer lets you know it's there.